Hospital Rooms Arts and Mental Health Charity
The arts and mental health charity Hospital Rooms is undertaking its seventh project and its first outside of London as it launches its work with the Woodlands Unit, in Ipswich. Hospital Rooms commissions museum quality artwork for mental health units in NHS hospitals and this marks the beginning of the charity's work across the UK.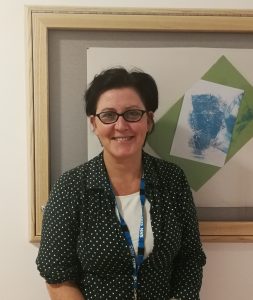 Service users and staff at Woodlands, part of the Norfolk and Suffolk NHS Foundation Trust (NSFT), have invited the charity to work with them to create artwork for their:
136 Suite – a place of safety for those who have been detained by the police following concerns that they are suffering from a mental disorder
Mental Health Act Tribunal Room – which is used for hearings where a panel makes important decisions about a patient's section status
3 adult acute mental health review rooms – where care plans and progress are discussed by patients, carers, staff and community teams (Lark, Poppy, Avocet Wards)
A communal area for service users with dementia and their carers (Willows Ward)
The artists participating in this project are visionary photographer Nick Knight OBE; BAFTA award-winning video artist Tal Rosner,  Royal Academy Schools alumni Nancy Milner, painter Rebecca Byrne, printmaker Carl Rowe, Head of Fine Art at Norwich School of Art, and Tim A Shaw, one of the founders of the charity.
Niamh White from Hospital Rooms explained: "The artists will work in partnership with service users and carers, clinicians, and the local community to transform these challenging rooms with thoughtful, inventive and compliant artworks."
"We will collectively explore how both our co-production process and the high quality artworks themselves can instil feelings of dignity and control in service users in very stressful situations."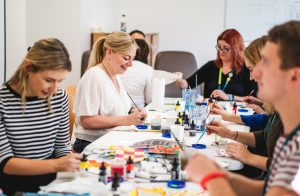 "The co-production process will take place through a series of tailored participatory art workshops, group discussions and multi-disciplinary events with a broad range of service users, carers and staff, as well as advocacy services."
'Tara Brown, Modern Matron for NSFT in East Suffolk, is leading the project along with one of NSFT's art therapists Maggie Batchelar. Tara and Maggie first read about Hospital Rooms in a national newspaper two years ago, and have worked with the charity to get the project off the ground ever since.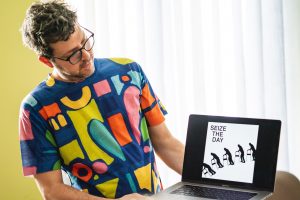 The charity led bid submissions for grants to Arts Council England and UK sponsors, which fund the working artists and materials. Tara said "I read about some of the early work with mental health trusts in London and thought that it was exactly the kind of work we could and should be doing in our unit in Suffolk. When I contacted the charity they were on side straight away and very enthusiastic about coming up and working with us and our service users and carers."
"The areas we have decided to focus upon are where we might find people coming under particular tensions or stresses and we believe that having beautiful images around could create a less clinical and more positive atmosphere and help give people something calming to focus upon."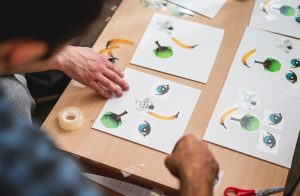 "It is an incredible honour to have such esteemed artists working with our Trust to create something so special, unique and therapeutic for our service users and carers, and our staff of course."
"We are pinching ourselves over it, and we are going to enjoy every moment of working together on this with the Hospital Rooms team, our service users and staff."
As an art therapist at Woodlands, Maggie said, "the workshops which have taken place so far have been really successful and the artists' approach is entirely in keeping with the collaborative, working alongside spaces I offer in the open art therapy groups based on the wards."
"This project with Hospital Rooms is so inspiring and I am hopeful that it will further understanding of the impact of art on our wellbeing. I also feel that it will generate more opportunities for bringing access to and involvement in the arts into our mental health services and this being seen as being a significant part of recovery for many people" … one service user stated: "For me having been in and out of mental health hospitals art is a huge solace to me it fills me with excitement about new things rather than filling with fear and it brings me a new zest for life."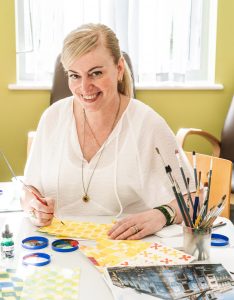 The Woodlands Unit provides acute inpatient mental health services, based within the Ipswich Hospital site. It incorporates a Psychiatric Intensive Care Unit – Lark Ward; two acute mental health wards – Poppy and Avocet; and an older people's mental health ward, Willows. These wards collectively provide care for people with a range of mental health conditions such as depression, anxiety, mania, psychosis, schizophrenia, personality disorders and dementia.
Alongside this project, Fine Art students from Norwich University of the Arts and the University of Suffolk will work with the Hospital Rooms and Woodlands team to create their own ideas for the unit, which will culminate in a presentation in 2019.
This project is funded by Arts Council England and is supported by art manufacturers Colart, who are generously donating all the necessary art materials for the project through their brand Liquitex.
This article was first published in Newsbriefing (Winter 2018), a publication for members.
Everyone is welcome to join us as an associate member if they are not an art therapist here